Age Defying Concealer/Moisture Stick - Silk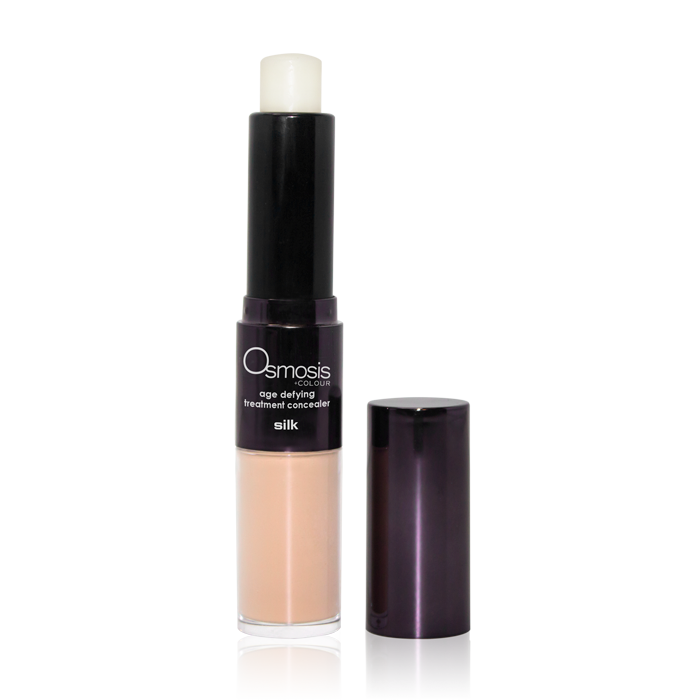 Age Defying Concealer/Moisture Stick - Silk
This ingenious duo contains both a concealer and moisture stick. Full of Argan Oil, Apricot Oil, Coconut Oil, Shea Butter and Vitamin E to nurture delicate areas, the moisture stick hydrates and plumps to soften lines and wrinkles around eye area and lips.
The concealer covers dark circles, hides pigmentation and redness including blemishes and red areas around the nose. Apply under eye shadow as eyelid primer for bright and long-lasting wear.
3ml/4.2g
Our cosmetics are comprised of all natural essential oils and mineral extracts along with scientifically proven ingredients that will not only maintain the health of your skin, but improve it! Mineral makeup makes the skin look flawless and completely natural while providing the additional benefit of sun protection without clogging your pores like most sunscreens. Our makeup products are rich with Goji Berry extract containing 21 trace minerals, nourishing vitamins, amino acids and a protein complex that calms irritated, sensitive skin while aiding in hydration with powerful anti–oxidant and anti-aging properties.